I am developing and merging with a Norwegian company to create a totally new product aimed at growth hacking technologies towards small to mediaum sized startups.
It will be fueled by IndividLabs techonologi which analyses personality profiles directly on-the-fly. Together with tools as A/B testing, bounty based marketing etc.
More tom come..
---
Proud to have created this nice bowt that is 100% self sufficiant.
---
We have now launched Safepac International. It is the international expansion of the sucessful swedish company that creates online education towards the transport sector in sweden.
check it out : www.safepac.eu
---
---
We are very excited to soon roll out personilized A/B testing. It will provide an easy way through a wysywig editor to change images, text and structure to test towards different personality types.
This increases the A/B test efficency and conversion rates mulitples times compared to other A/B testing services.
---
Världens bästa spelare i brädspelet Go, sydkoreanen Lee Se-dol, fick på onsdagen se sig besegrad i sitt gebit – av ett datorprogram signerat Google.

Vinsten – som övervakades av hundratals experter, reportrar och en domare – kallas för ett genombrott för den artificiella intelligensen.

1997 vann datorn Deep Blue över dåvarande schackmästaren Garri Kasparov, men enligt experter var Go-matchen en helt ny utmaning. Go beskrivs som mycket mer komplext än schack och de otaliga kombinationerna i spelet innebär att datorn måste "ha en mänsklig 'intuition'" för att kunna vinna.

Som ett exempel kan spelare öppna på 361 olika sätt, jämfört med schackspelarnas 20.
---
This week Apple has bought artificial intelligence startup Emotient with focus reportedly set on analysing facial expressions.
Elon Musk, Amazon Web Services, LinkedIn co-founder Reid Hoffman and PayPal co-founder Peter Thiel (and others) are also investing in an open source AI project to drive AI development in a way that maximises its benefit on mankind.
It's hard to pinpoint the exact path that AI will take, but with companies such as Google, Facebook and Microsoft making huge strides and Stephen Hawking and Elon Musk calling for AI to be regulated and monitored, it is definitely a hotly debated topic.
---
I am all for the lean startup methods. And i think it´s always good to test thing s in small scale before going big. But there is one thing that is even faster. It is called intuition, software companies is often dominated by data-driven type of personalities. And it has it´s strengths. But it can also create a stale environment where every buy button and new page has to be tested.
In small startup this can really slow things down. And it can demotivate creative induviduals. But running on pure intuition is also dangerous and can send you on totally wrong path, so here is some suggestions when developing you business intuition.
* Do something that you are really interested in, not only the end-game, this will give you energy during low-peaks or downtimes, and you have more peace to take good decisions.
* Practice to try and think outside your own scope. If you are a male, how does a female think. How does diffrent personalities think and age sectors.
* If something gives you a good stomach feeling. Break it up and analyze it. What is good about it? Why do you feel that way? That will teach you to detect bad decisions in a early stage
---
A few years ago, there was a shift in the world of machine learning.
Companies, such as Skytree and Context Relevant, began popping up, promising to make it easier for companies outside of big banks and web giants to run machine learning algorithms and to do it at a scale congruent with the big data promise they were being pitched. Soon, there were many startups promising bigger, faster, easier machine learning. Machine learning became the new black as it became baked into untold software packages and services —machine learning for marketing, machine learning for security, machine learning for operations, and on and on and on.
Eventually, deep learning emerged from the shadows and became a newer, shinier version of machine learning. It, too, was very difficult and required serious expertise to do. Until it didn't. Now, deep learning is the focus of numerous startups, all promising to make it easy for companies and developers of all stripes to deploy.
But it's not just startups leading the charge in this democratization of data science — large IT companies are also getting in on the act. In fact, Microsoft now has a corporate vice president of machine learning. His name is Joseph Sirosh, and we spoke with him on this week's Structure Show podcast. Here are some highlights from that interview, but it's worth listening to the whole thing for his take on Microsoft's latest news (including support for R and Pythonin its Azure ML cloud service) and competition in the cloud computing space.
You can also catch Sirosh — and lots of other machine learning and big data experts and executives — at our Structure Data conference next month in New York. We'll be highlighting the newest techniques in taking advantage of data, and talking to the people building businesses around them and applying them to solve real-world problems.
---
Apple introduced a new standard in interface design. It took the whole industry to a whole new level. People where not satisfied with half-good system any more. We now want user experiences that is easy to understand and navigate. But as the industry matures there is still something fundamentel that is not addressed yet:
Very little in websites and apps are tailored to us as individuals
There is already signs of this in the industry, it is not enough to be good, you have to be individuak good. Apple are ramping up their data scientist hiring efforts and Google has been working with this for a very long time, as it is a big part of google search engine. You can not fit all needs, but that is eaxactly how the future are going to pan put. The future is called:
Personal Experience Design
How will this look? Machines will become better at figuring out exactly what you want, and will then adapt to your needs. This will have huge effects on the percieved quality of the service as every personal experience will be tailored and unique to that user.
Read more about how individlabs system work.
---
Taskwrapper.com is opening up for the open beta. The vision has always been to combine todo with chat to create an effective GTD app that speeds up developing in small projects or startups.
One thing we put a lot of work into is creating image uploads where you can put markers on top. Perfect for design jobs or prototyping.
check it out: www.taskwrapper.com
---
I remember in my twenties when I travelled through Asia. How boring it was sitting on a bus full of people for 14 hours. But it in that vacuum many of my ideas that I´m now persuing was created.
And in some way the mobile phone and consuming social-media + news has taken that away from us. We are no longer searching inside us, visualizing and modeling our ideas.
Now whe have other peoples ideas to take part of.
In som way you could say that the mobile phone with internet killed the daydreamer, but I think social networks is creating more frequent user patthern that is more compelling to consume.
I try to take an hour every day to daydream, and it is not easy :)
---
Kontraktsjobb håller på att bli det nya normala. 2020 kommer 40 procent av amerikanerna vara kontraktsarbetare. Fyra trender driver på utvecklingen.
Kontraktsjobb håller på att bli det nya normala. Redan 2020 kommer 40 procent av den amerikanska arbetsstyrkan att bestå av kontraktsarbetare. Det är framförallt fyra trender som bidrar till den här utvecklingen.
Snabbväxande taxibolaget Uber har redan 160 000 kontraktsarbetare, men endast 2 000 anställda, enligt Techcrunch. Företag som Handy, Eaze och Luxe har också skapat en hel del uppmärksamhet inom det som kallas "1099 Economy" eller som den också brukar kallas on demand-ekonomin.

Även i Sverige driver fler och fler egen firma och flera startups kopplar samman frilansare med kundernas efterfrågan.
http://www.va.se/nyheter/2015/06/15/glom-anstallningar---kontraktsjobben-ar-framtiden/
---
I heard something in a podcast that really made an impact on me. It was the co-founder of wired magazine Kevin Kelly that said that his greatest fear was not missing out on any opportunity, but not using his full potencial. He asked this simple question:

What is the thing that no one can do, but me?
It made me think - what is that for me? It is a really powerful question!
---
And compared to norway..
Sweden is way ahead of attracting outside investment. Could this be of earlier hits like spotify, skype and mindcraft or do you think there is a diifrence in buisiness culture?
---
Scandinavia have some really cool startups. I found this article from business insider that list the top 25 compaines in scandinavia.
Enjoy: http://uk.businessinsider.com/the-coolest-tech-startups-in-scandinavia-2015-3#24-yoogaia-1




---
---
Lenovo have been hacked, probably after news earlier this week that they install malicous adware that places ads on websites visited on their computers..
This is how ther site looks like now :
---
Had a discussion with my wife about the dangers of having to little feelings and being to pragmatic.
I had a period in my 20's where I got deep into sales. I was really good at it and it really destroyed me.
The problem is this
when you start to think about actions and consequences there is something dangerous creeping in. You can do things that are against everything you stand for, because acheiving the goal is so seductive.
The brain is really good at lot´s of things , but when it comes to making decisions it really sucks!
Why?
The brain has only 2 stages: YES/NO
And it cannot really take in all the multi-faceted circumstances that the future holds..


What are best for you - as a person?
What will make you feel good, and keep you going over time?


This is just some of the questions that are really complex and you need your feelings for.
Sadly I see this in parents also, sometimes mental constructions are being forced down on children because "it´s the right thing" or "It makes sense"
---
Never before have we had so much information at our fingertips. Everything i searchable.
There is blogs, wikipedias, screencasts, deep-digging journalism...
So now maybe we can start to focus on learning concept understanding and larger thinking.
Maybe schools could focus on stuff like emphathy, reflection, causality, human understanding.
What an crazy idea!
---
It´s sometimes so hard to see the gap between your actions and reactions in life. And because of that, you sometimes get a feeling of having very little control.
But I have a feeling it´s exactly the opposite :)
It´s all about trust..
---
Really good presentation from Guy Kawasaki
---
The qoute is from David Heinemeier Hansson the creator of Ruby On Rails.
It's really hard sometime to evaluate what is "the best" idea. The brain comes in and syas "it´s much better that you do this first". Then you can use that money to develop what you really want.
But the stomach feeling says something entirely diffrent. After many choices and many failures I still come to the conclusion that the choice that give you the right "feeling" is the best. Even if it may fail in the end.
---



Jag är väldigt stolt över att inom kort presentera en väldigt fin köp-och-sälj plats för dig som önskar att göra något meningsfullt med pengarna du får.
Det följer min filosofi om att försöka recirkulera våra resurser.
Lägg ut någonting idag och donera allt från 5% till 100% till välgörande ändamål



---

For a number of years Jonas has developed startups from the ground up working closely with a number of highly skilled developers,graphic artists and buisiness entrepreneurs.
All this is coming together into itá own consultant company, with base in Arvika (west sweden). Aming at the Oslo market.
"It feels very good to have a foundation for future investments and development. With the development structured as it´s own entity it's easier to develop good processes around the pipeline in the critical startup phase"
Jonas Ulveseth
---
Jonas becomes mentor for tech startups in Värmland.
You can now apply to Almi to join the mentorprogram for free. This will give you the right for 1-2 meetings a month with Jonas where he will coach you regarding building and marketing your service.
Jonas Ulveseth has experience from more than 20 startups and is an expert in business development, finding right talent and raising money for your startup.
http://www.almi.se/Ska-erbjudanden/Mentor--starta-foretag
---
This speach is one of the best speeches I know. And it really says something about being a entrepreneur. Life is a lot of choices and often i go against the "smart" thing to do to follow my heart.
---
Sooner or later every entrepreneur, no matter what industry, wants to know the same thing.
---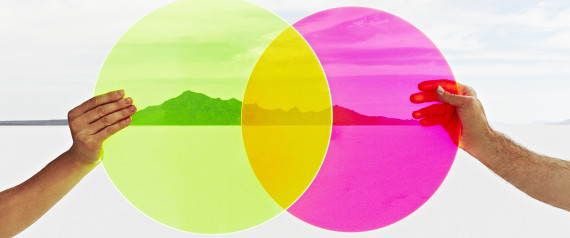 Check out this really good article about creative people!
---
I am having the pleasure to work with the people at relink (www.relink.no) and we are reshaping the online recruting business.
Really excited for this job, can't wait for it to be released
---